Yes, Anki does work on Windows 10. However, we recommend downloading the regular Windows version of Anki from the official Anki website. By downloading the Anki program from the official website, it will ensure that you are getting the most updated version of Anki and that it is compatible with the Fluent Forever products you have purchased.
Steps to Download Anki for Windows 10:
1. To download Anki for Windows 10, go to: https://apps.ankiweb.net/ and click on the big blue "Download" button.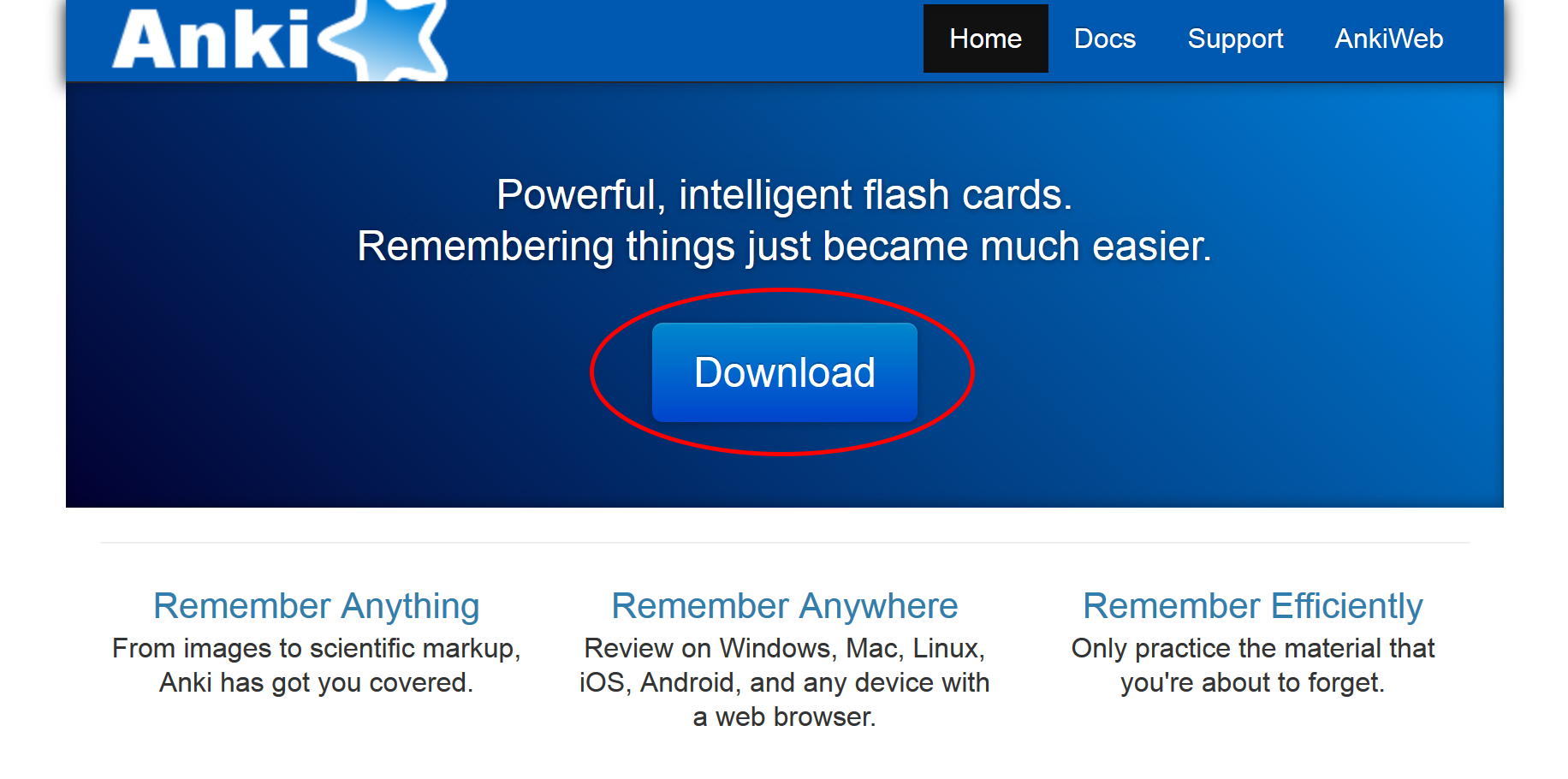 2. Click "Windows" as your compatible platform.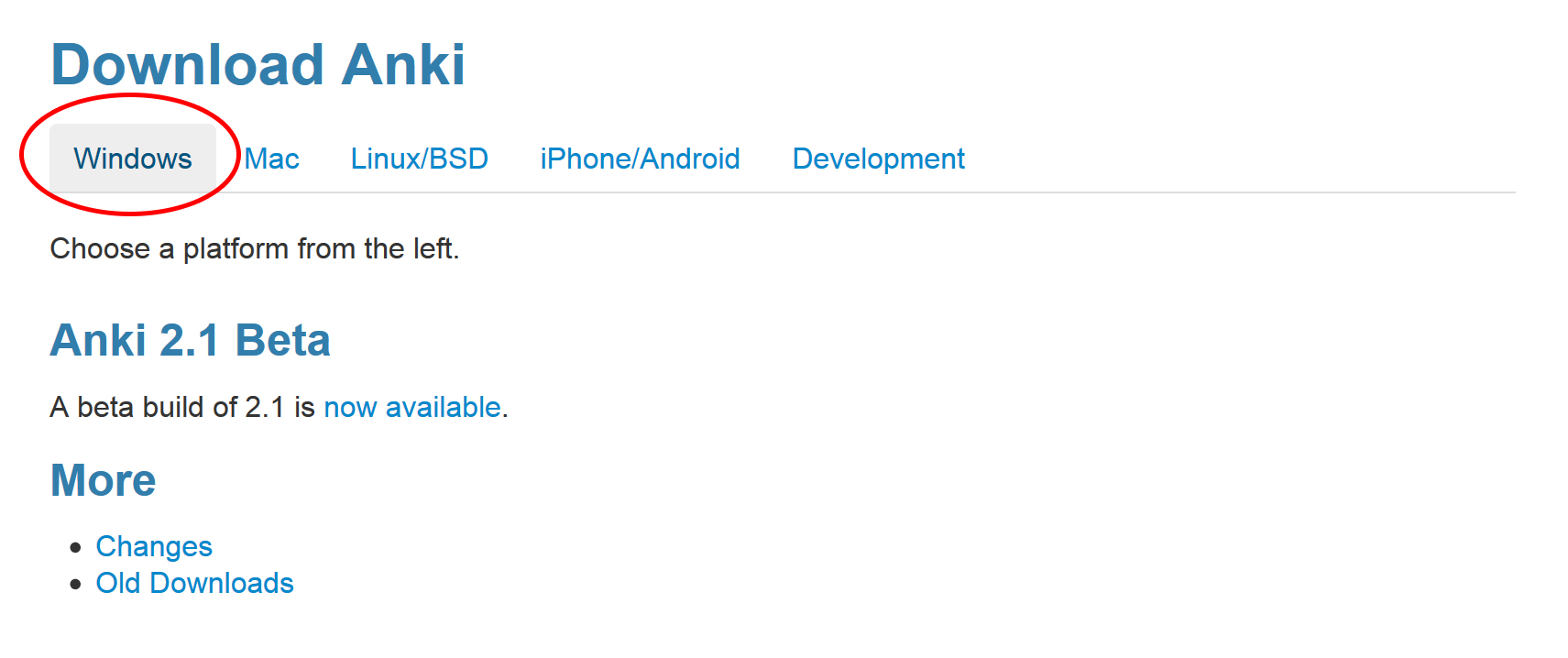 3. Click the blue button which says "Download Anki for Windows Vista/7/8/10 (2.0.48)".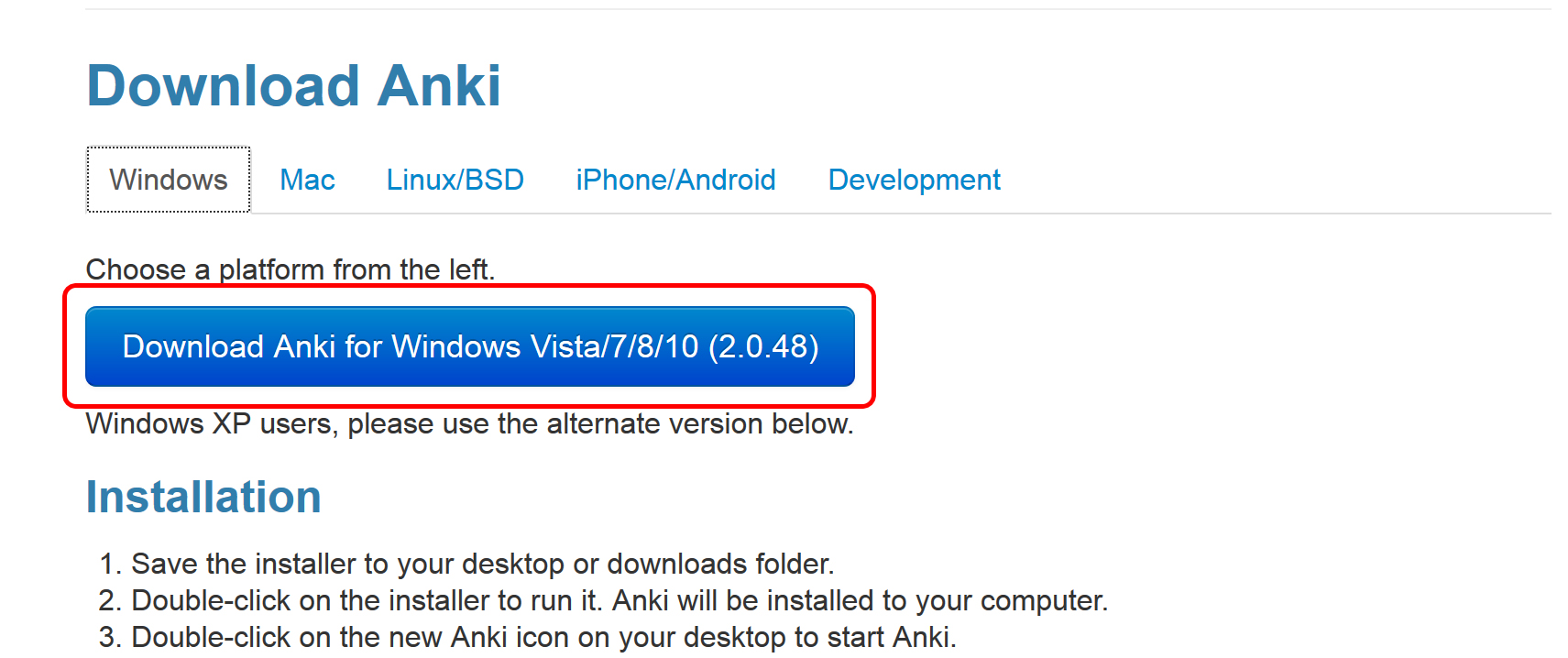 4. A pop-up will appear asking you to save the file on your computer. Click "Save File" and save the installer to your desktop or downloads folder.

5. Once the download is complete, double click on the installer to run it. A popup will prompt you to install Anki. Click install. Anki will be installed on your computer.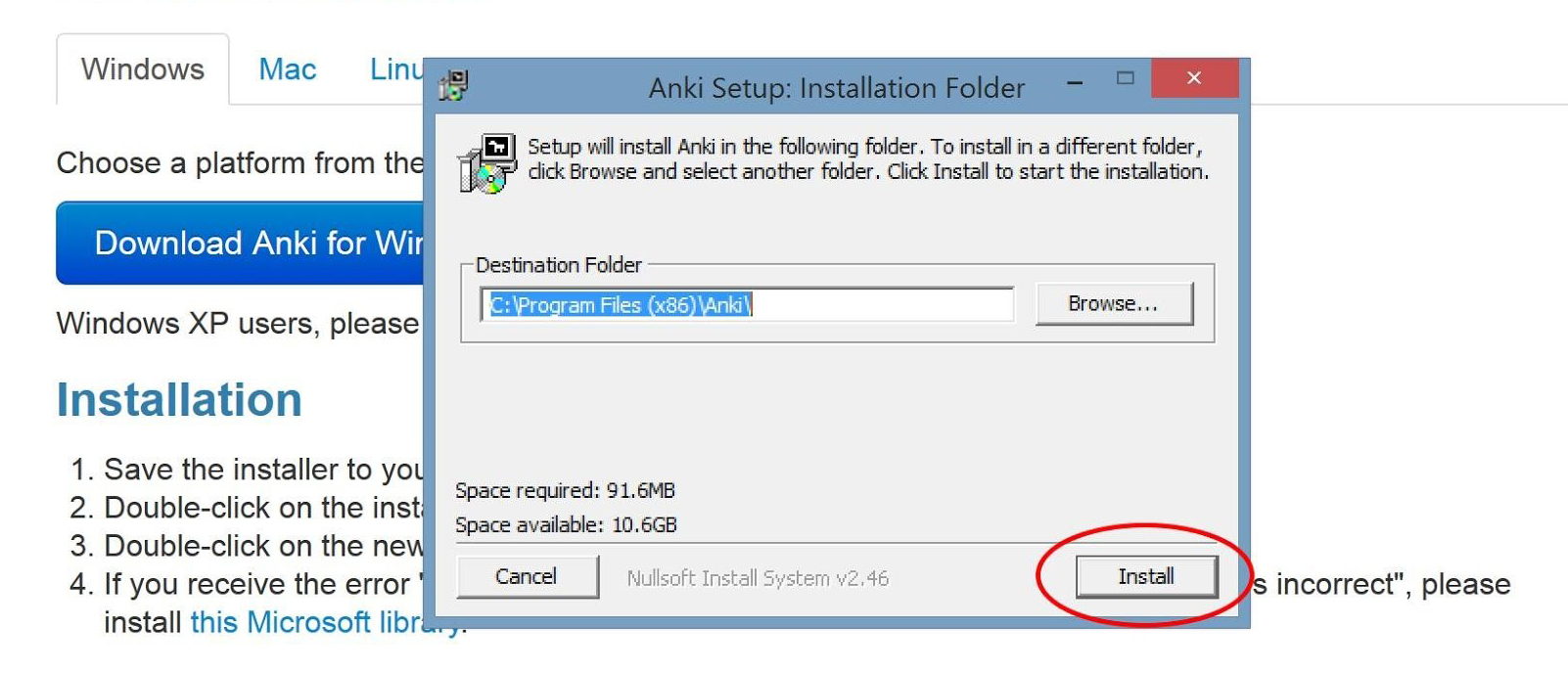 This Anki download works for a number of Windows platforms, including Windows Vista, Windows 7, Windows 8, and Windows 10.
Please note that if you are learning Thai and are having issues with Anki's toolkit, it is recommended to download the alternative version of Anki found under the subheading "Alternate Version + Windows XP Support".