If you made the decision to cancel your subscription, you are probably wondering if your account data is kept after the cancellation and what the process is to delete it.
If you cancel your subscription, we do not delete your account automatically. If you wish to delete your account along with your data, you can do this directly from within the app when logged in to your account.
However, please keep in mind that this process is irreversible and once the account is deleted, we will not be able to restore your data in the future.
Here are the steps:
1. Tap on the cogwheel in the top right-hand corner of the app to go to Settings: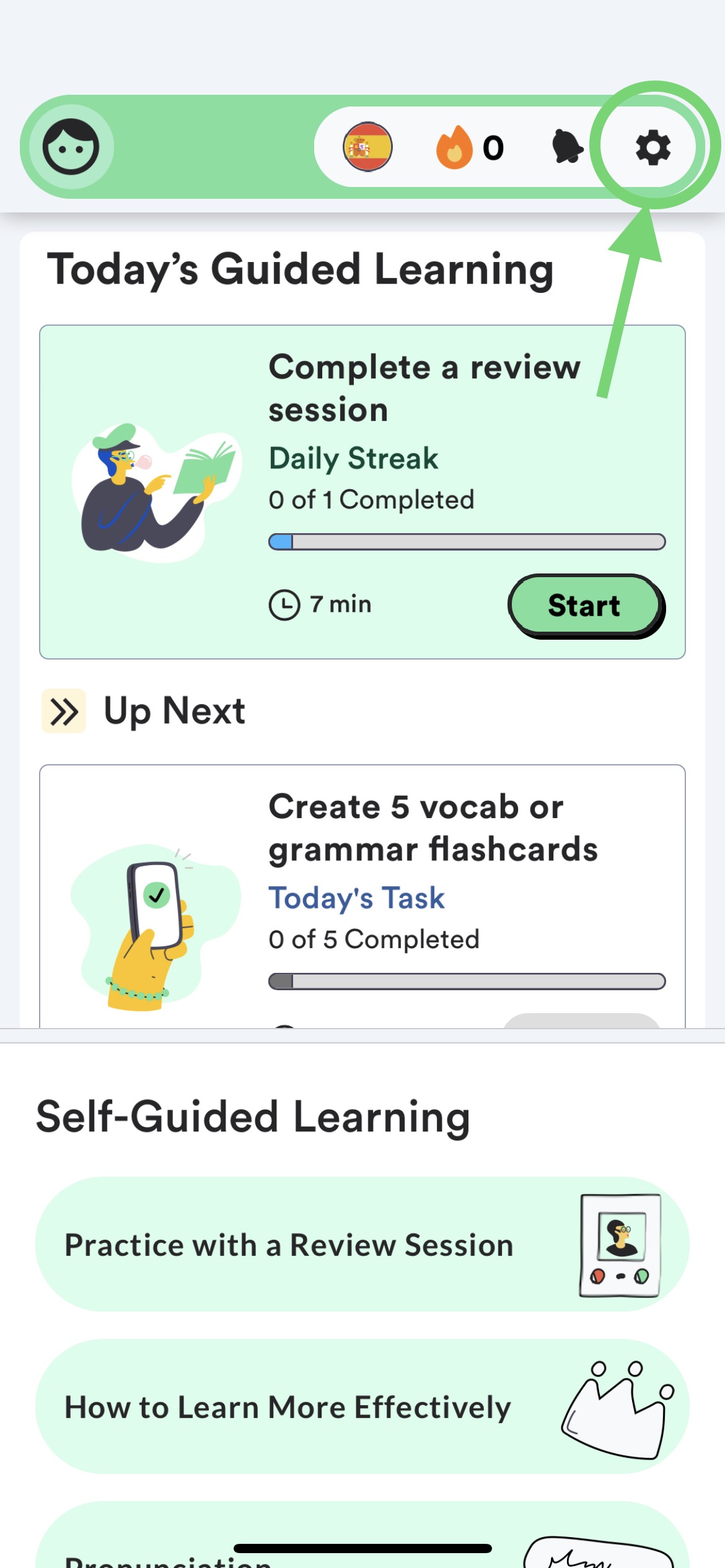 2. Scroll down to the bottom until you see the option Delete Account: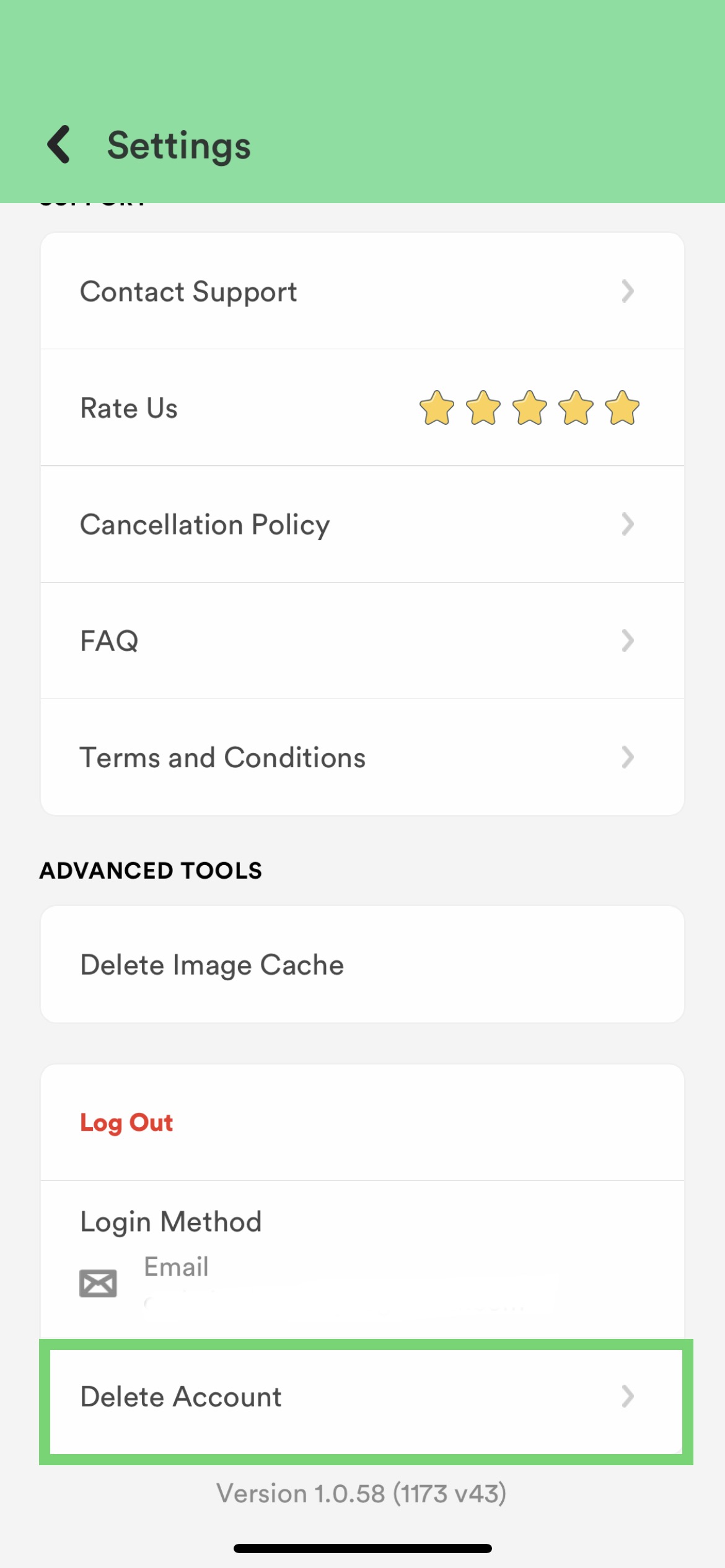 3. You'll be prompted to delete your account. Follow the instructions on-screen to delete your account.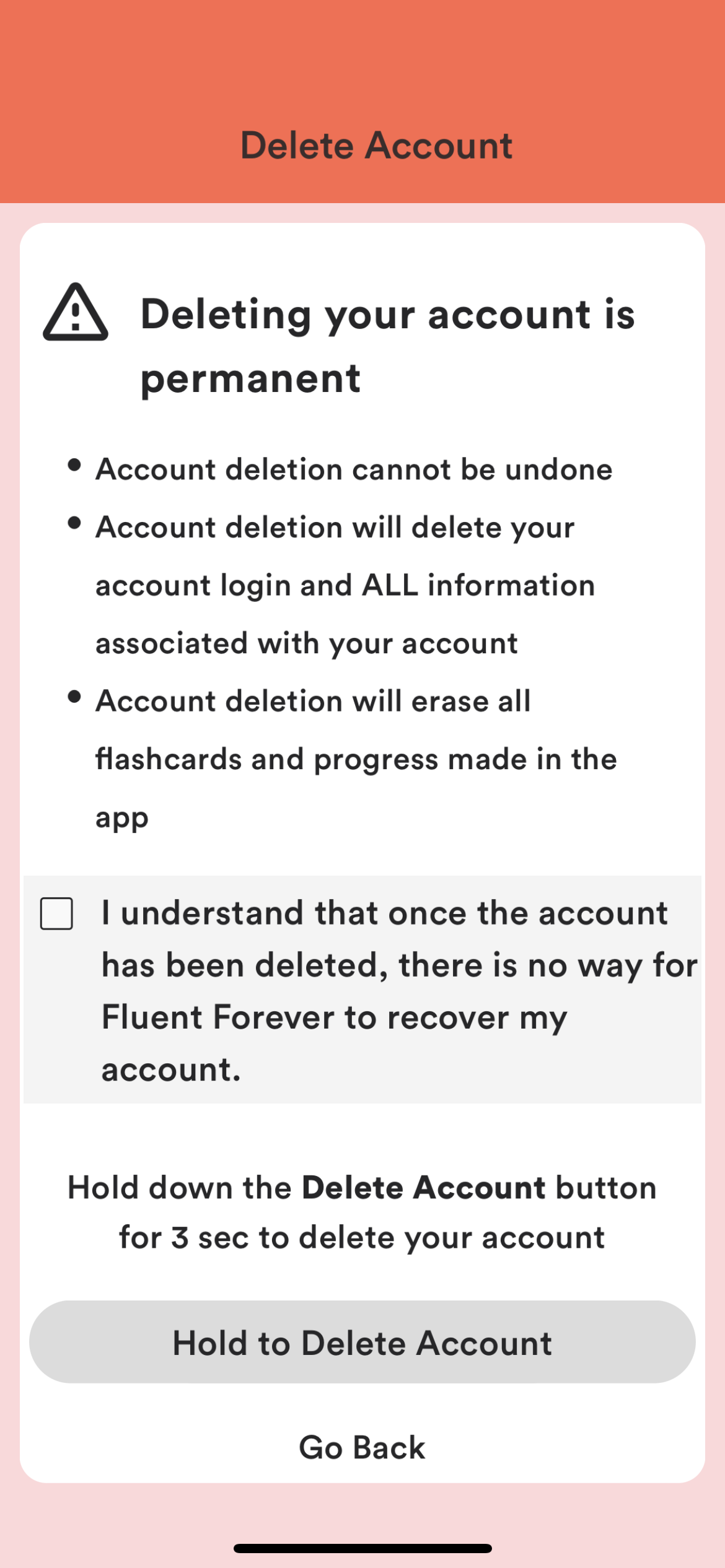 If you run into any issues deleting your account in-app, please contact our Customer Happiness Team through the Contact Form.