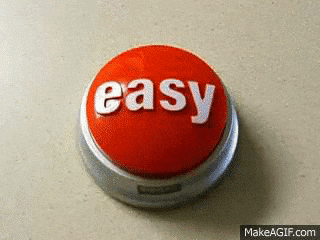 When you download the app from the AppStore or Google Play store, you will be prompted to log in: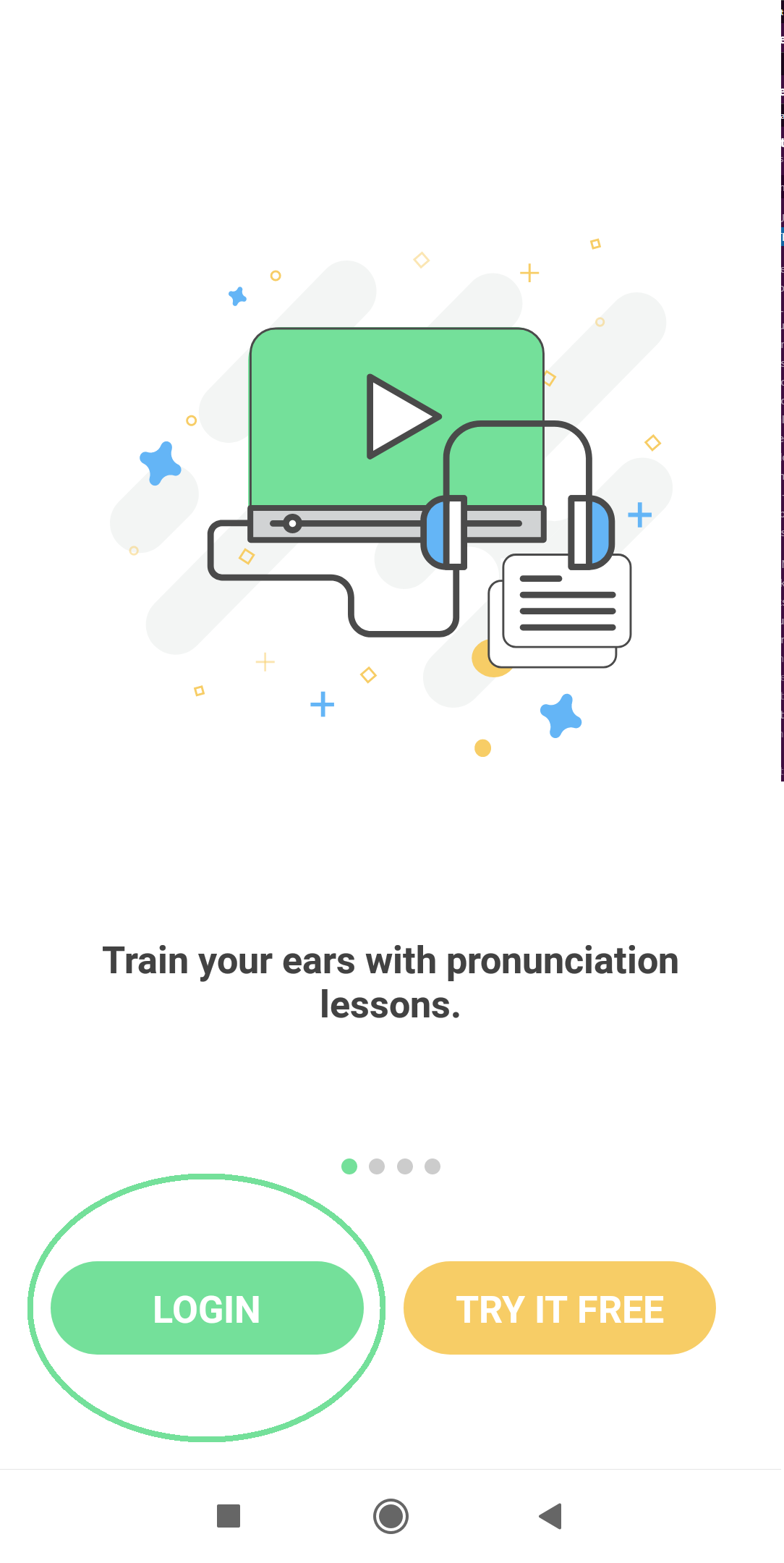 Click on "Log In" and you will be taken to the next screen, which looks like this: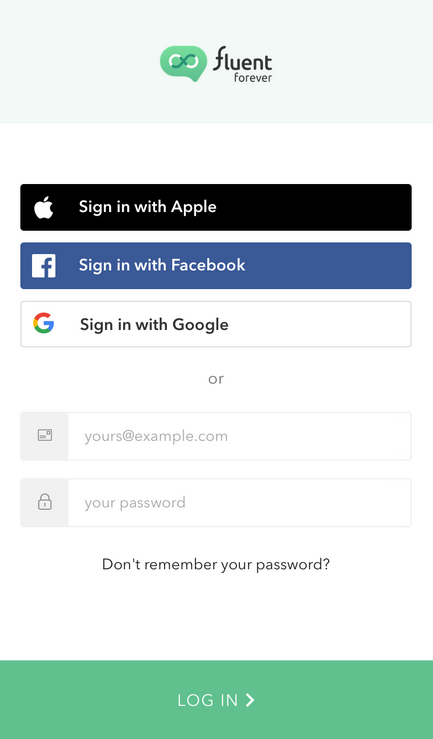 Notice that there are four ways to log in:
1. Facebook button
2. Google Button
3. Apple ID Button
4. Email address and password boxes
You will have to use the same login method as you used when you created the account. If you, for example, created your account using the Google Button, you will need to use the Google button to log in as well. The Facebook/Apple buttons and email address and password boxes will not work for you, even if the email address on those accounts is the same.

Use the same login method, and tap on the big "Log In" button. You will be logged into the app and you will be able to use the app with your subscription.
If you do not yet have a subscription, you can have a look at this article to learn how to get one:
https://help.fluent-forever.com/hc/en-us/articles/360004913411-How-do-I-make-an-account-on-the-Portal-https-fluent-forever-app-
Or you can choose the "Try It Free" button in the app and make an account to test the app for 14 days: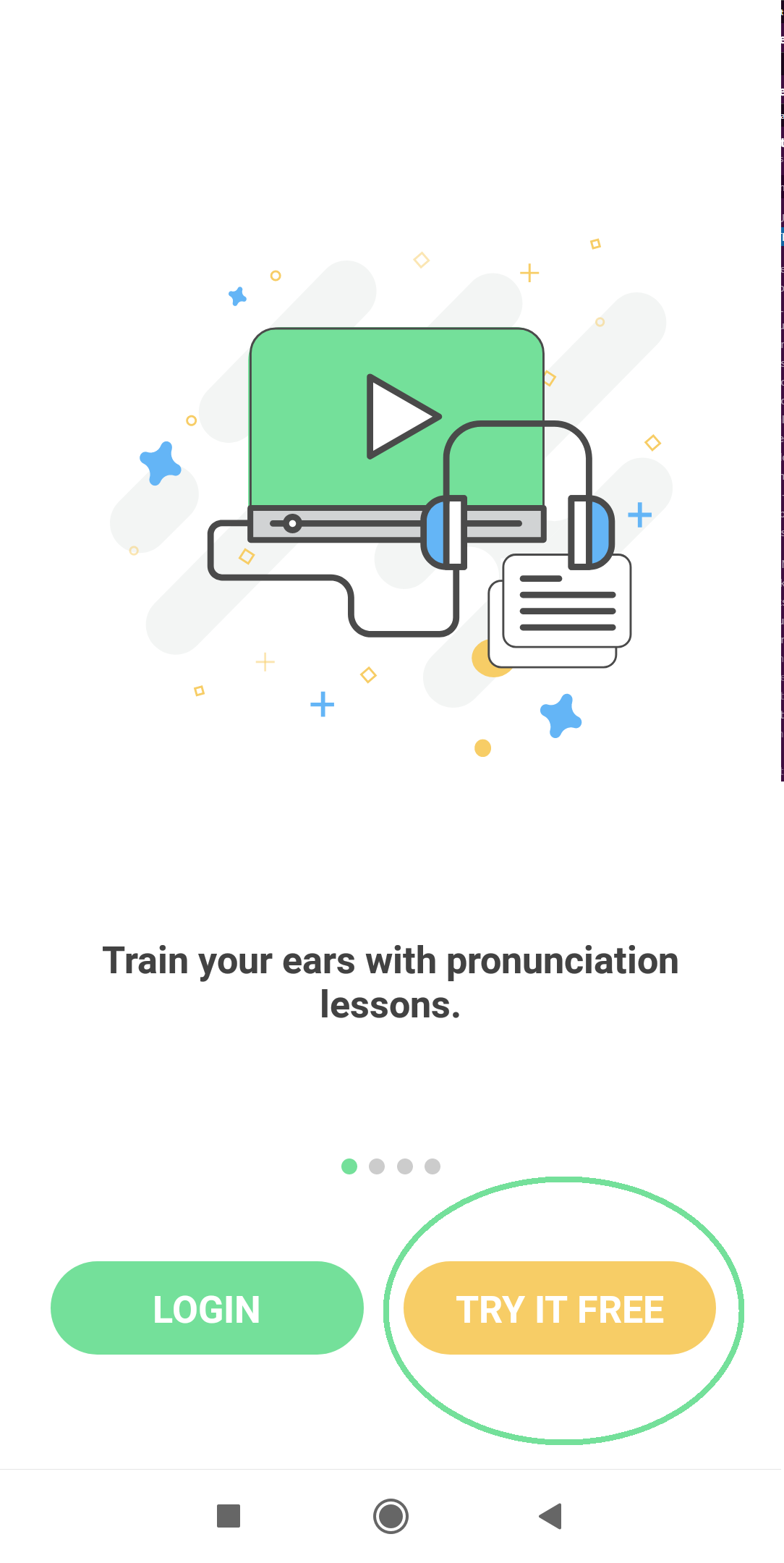 If there are any issues or you are having any trouble, please contact us through the Contact Form.