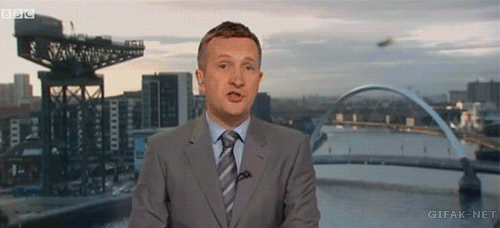 We are always looking to squash new bugs as soon as we can, and we really appreciate your help in reporting any bugs you encounter. There are so many different phones, settings, and operating systems, so it is practically impossible for us to test the app on every single combination of these. That is why we are happy that you are willing to help us out. There are two ways to report a bug to us:
1. In the app: On the home screen, tap on the cog wheel in the upper right corner, fill in the "Enter your name" and the "Your Email" boxes, and tap on "Create Ticket":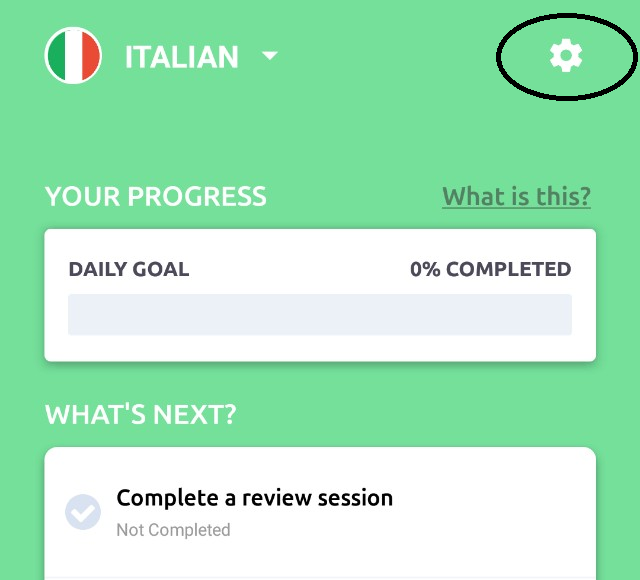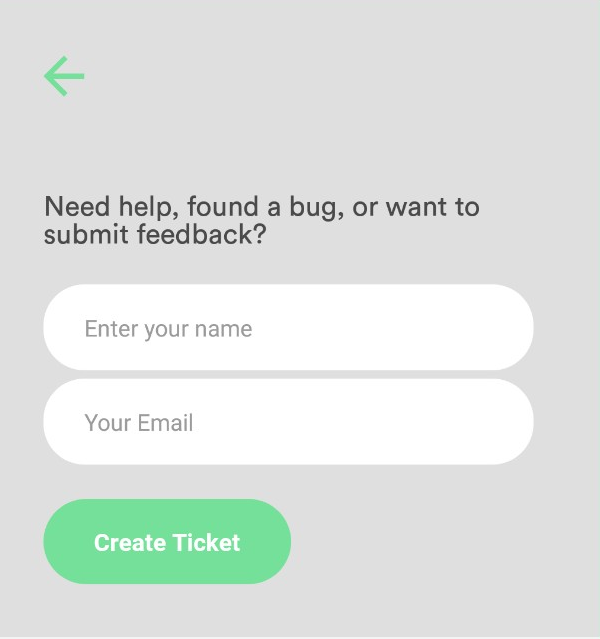 On the next screen that opens up, you will be presented with some of our Knowledge Base articles which might help you fix the issue that you are experiencing. If there is nothing there that can help you, you can click on the pen icon at the bottom right corner, and create your own support ticket from there: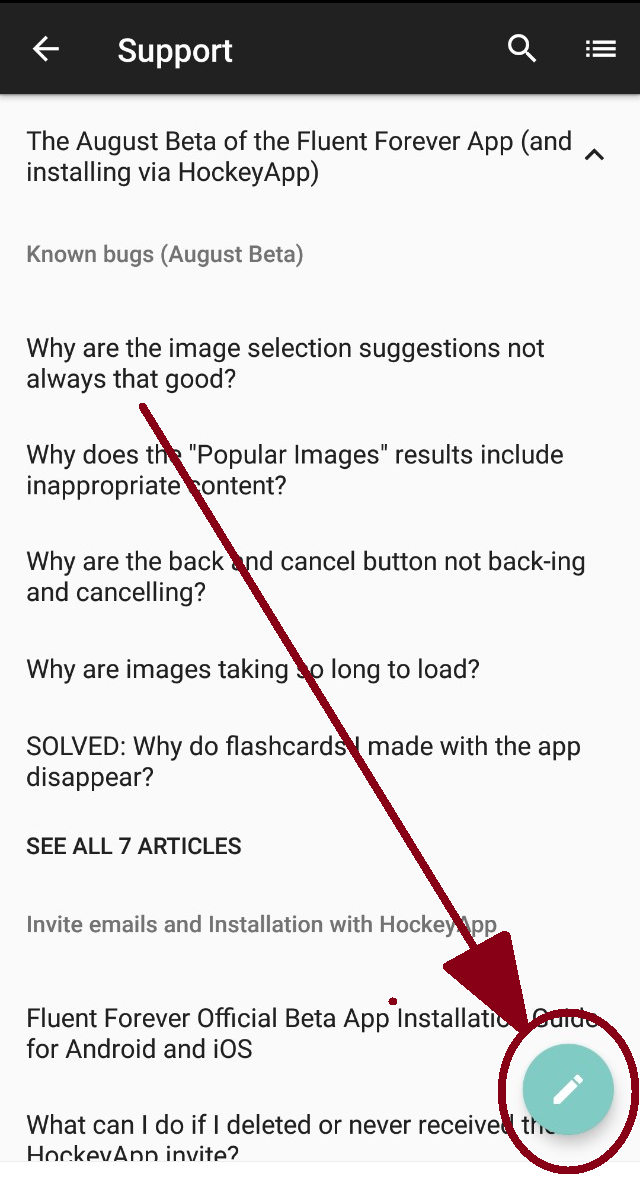 We will receive your ticket in our inbox and we will try and fix it for you or report the bug to our developers.
NOTE: If you are on an older Android version, you will possibly see the following screen after tapping on "create Ticket":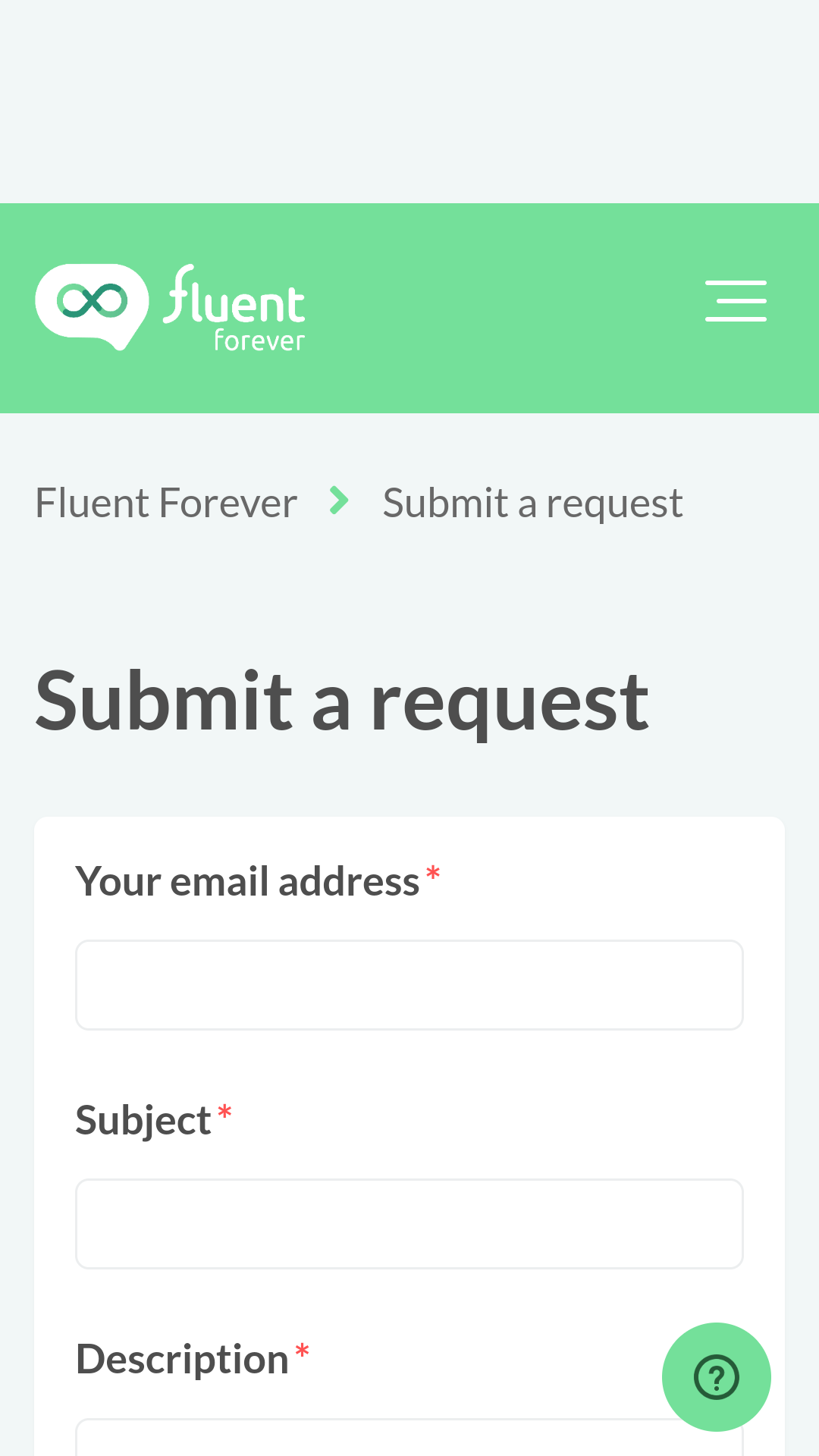 If this is the case, you can fill in the boxes and directly send the ticket in through this page.
2. Direct email message: You can send us an email directly to bugs@fluent-forever.com and it will come into the same inbox as it would in option 1.
In either case, you can expect an answer from us roughly 24-48 hours after you have contacted us (longer in super busy times).