Your payment and billing information can be updated via your account on our portal https://fluent-forever.app/. In order to make changes, just select Log In located in the menu on top and enter your login details.
Once you log in, you will be taken to your Account page.
On the Account page, tap or click on Edit next to the information you'd like to manage: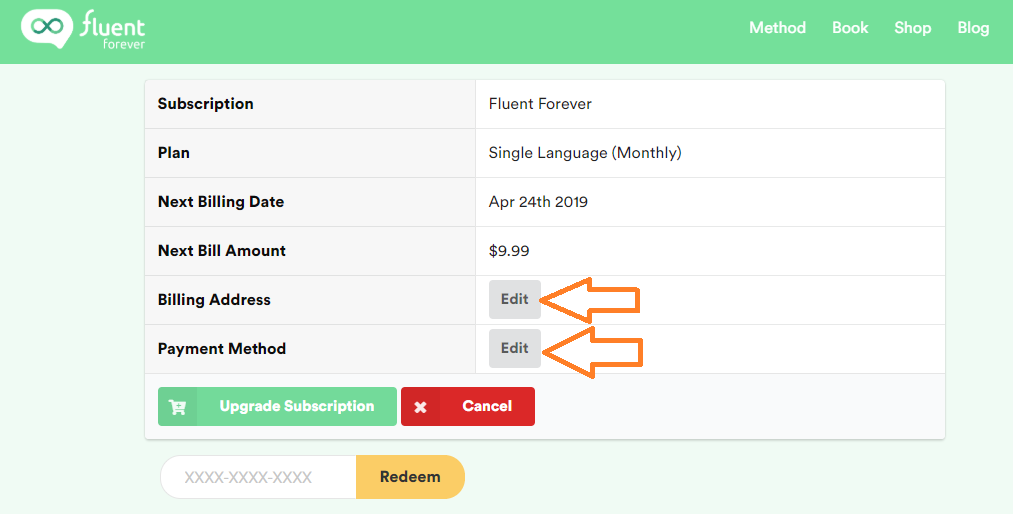 Looking for more information on how to manage your account? Do not hesitate to check our articles for refunds and cancellations.