We're always striving for perfection, but everyone makes mistakes sometimes... and if you catch one of ours, we've created a handy language error-reporting tool to let us know about it.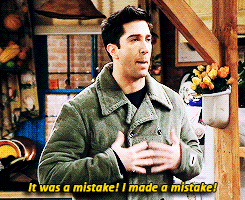 We now have a "report error" option on the back sides of cards to make it easy to let us know when something needs to be corrected. The types of errors we're looking for include (but are not limited to):
Errors in the audio, for when the sound doesn't match what is written or when there is something otherwise wrong with it.
Errors in the sentence/word, for when there's a mistake in the base vocab or sentence portions of the app.
Error in the translation, for when something isn't exactly correct about the English translation of a word for phrase.
There is also a place to explain "other" issues that you case, in case you run into an error that isn't included in one of those categories.
Important Note: This is not a bug-reporting tool. Please continue to report bugs by emailing help@fluent-forever.com, or in-app by selecting the settings, inputting your information, and selecting 'create ticket.'
Now that we've explained what it's for, let's move on to how to use it. In order to report a language error in-app, you will want to...
Go to the back side of the card and tap the '...' in the upper right...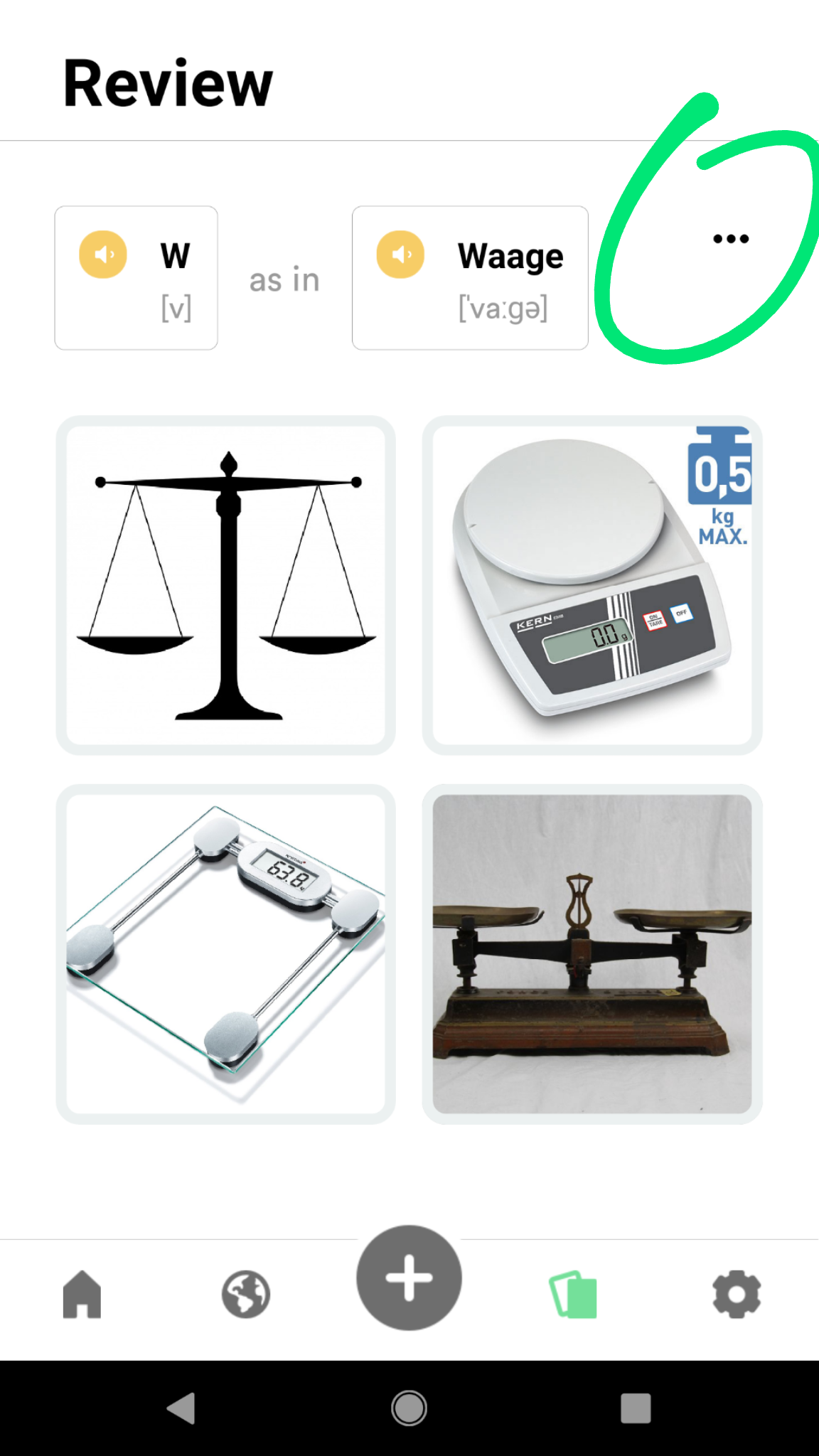 Select Report Error...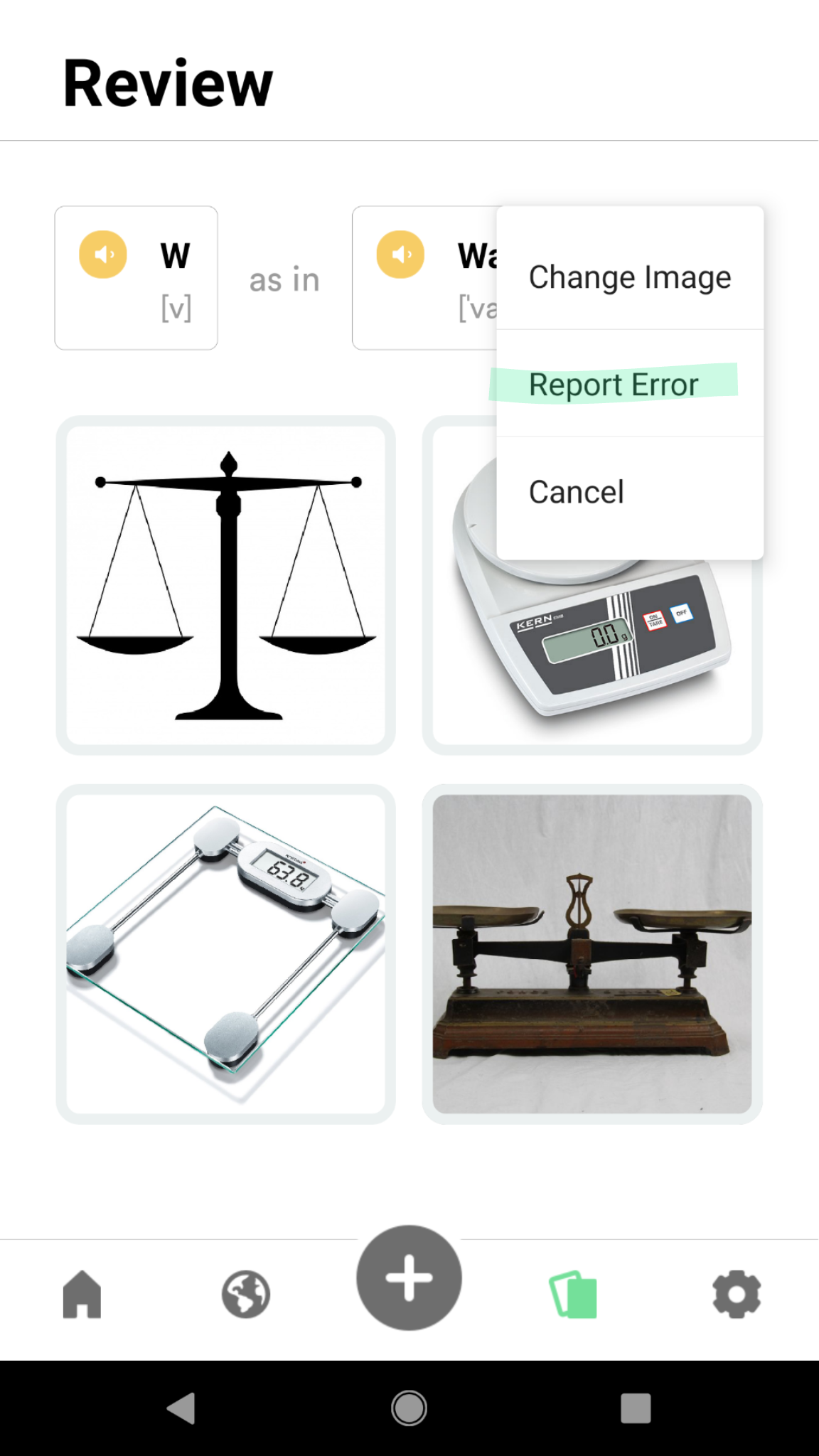 Then select the error type and hit submit!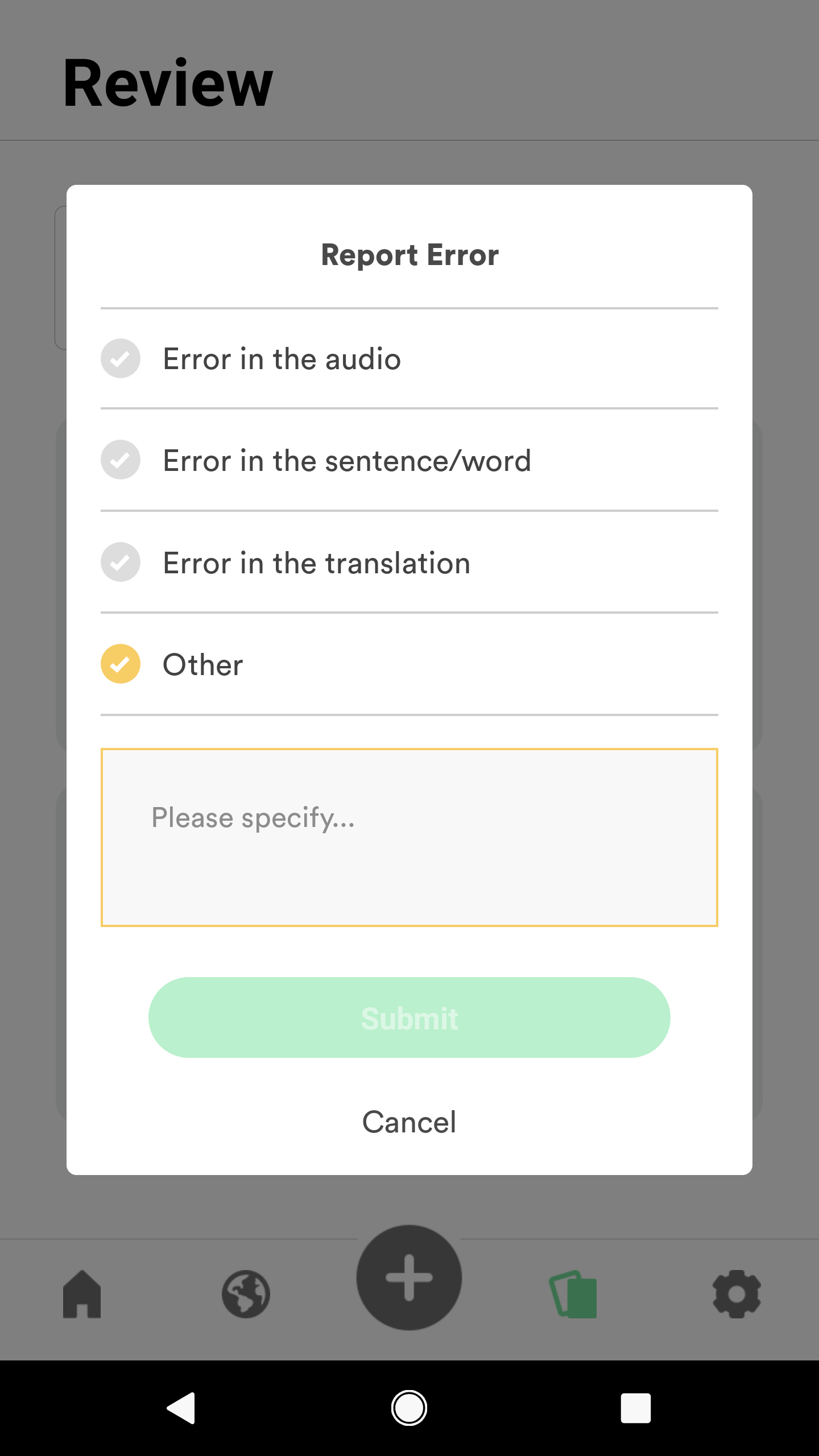 You're all done! The card will be sent in for careful review. Thank you for helping us keep up that strive toward perfection!