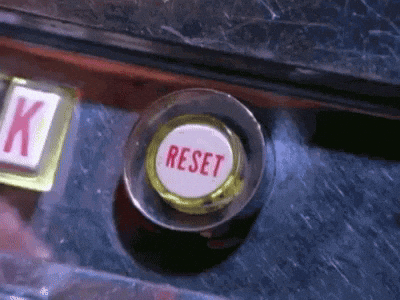 We understand that sometimes things happen and you just want to start afresh. There's nothing wrong with doing the same in your language learning journey if you find yourself stuck, haven't used the app in a while, or just want a clean slate.
Note: Resetting your data will only do so for the language the app is currently set to (i.e., if you are in Japanese, it will reset your Japanese data only).
1. Log in and switch to the language in-app that you want to reset the data for.
2. Tap the toolbar button in the lower right corner to open Settings: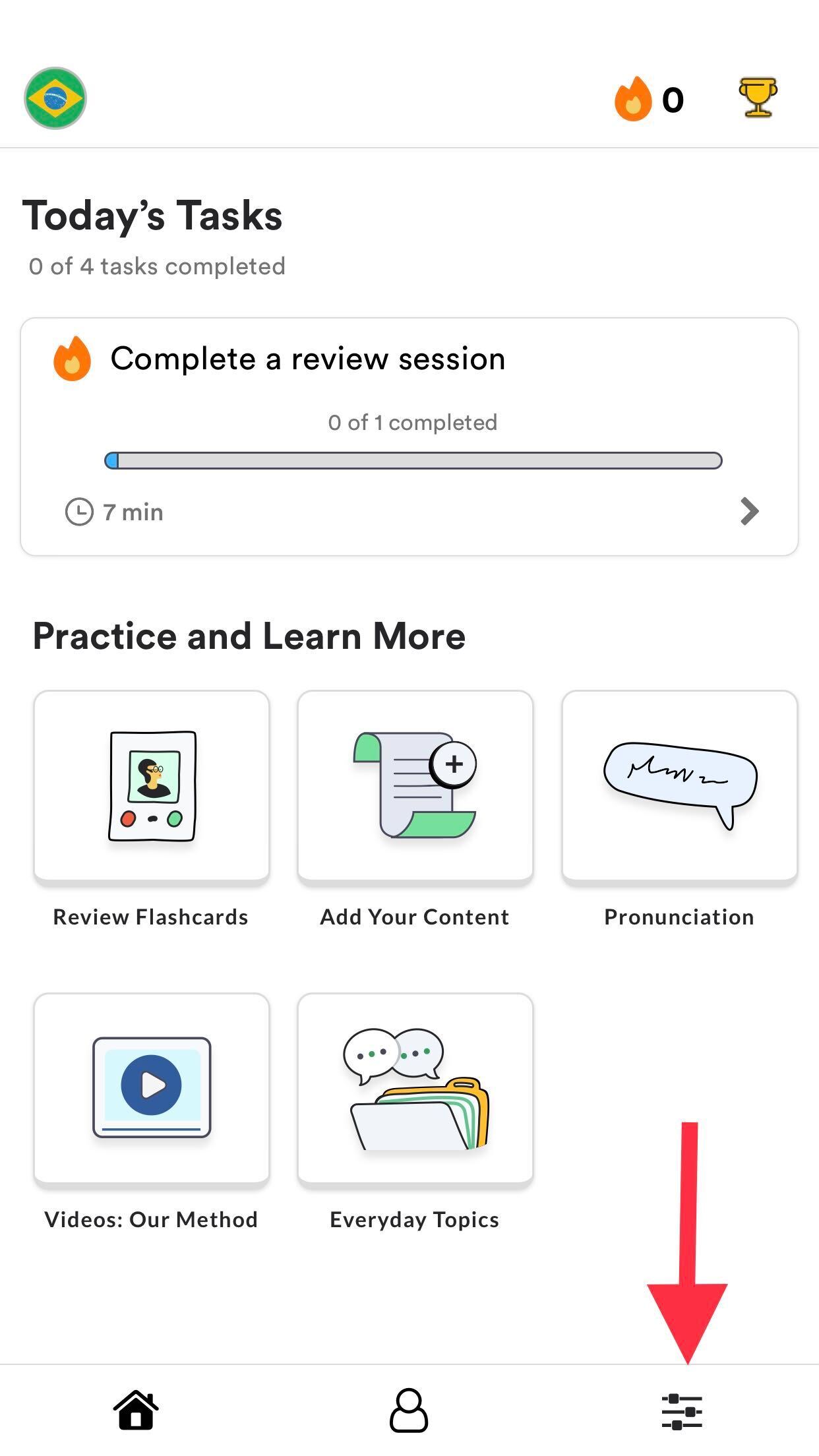 3. Once in Settings, scroll down to the Reset All Data option under Language Settings: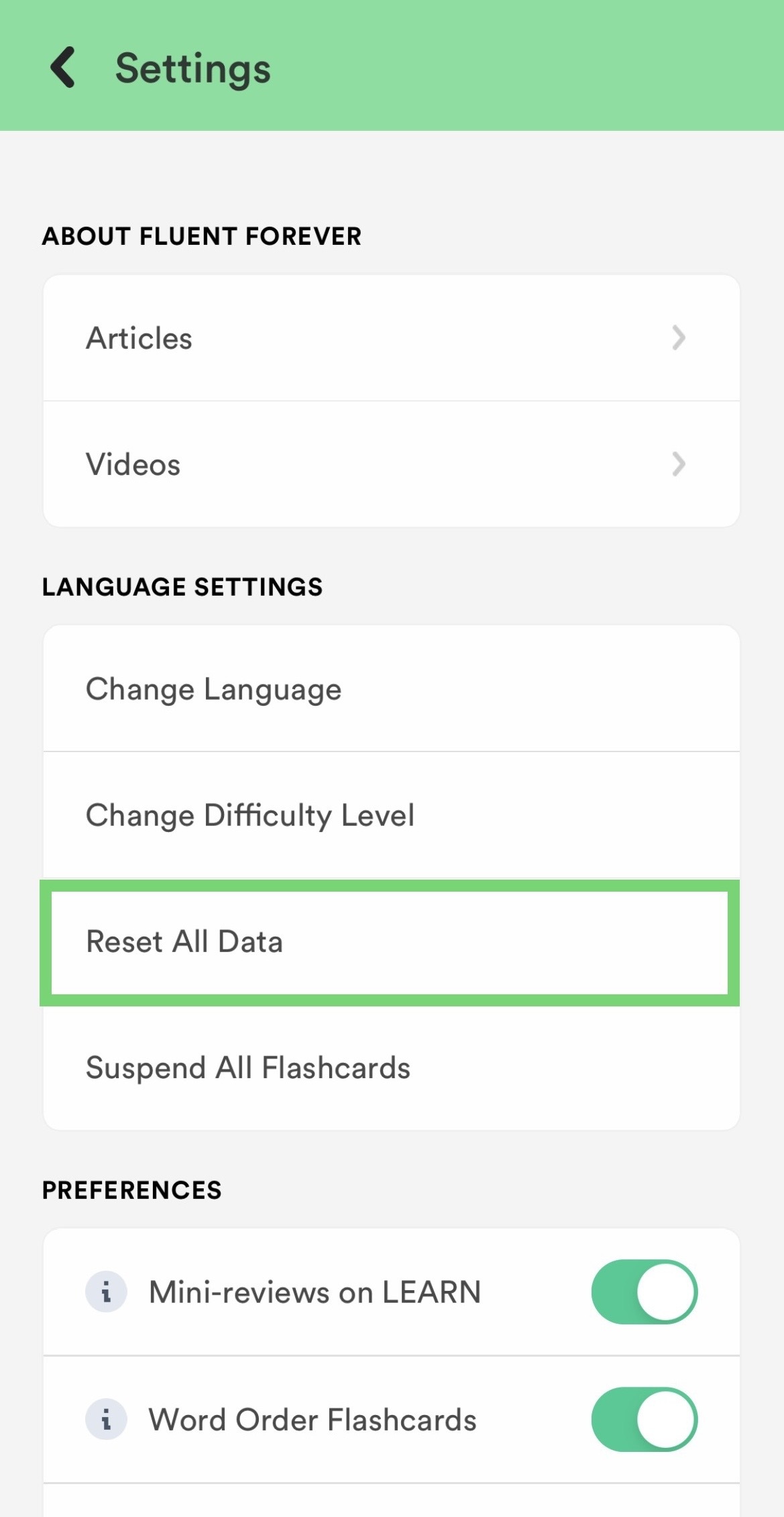 Note: If you are a backer and your subscription has not been activated yet, this option will not be available in the Settings.
4. Select the checkmark indicating that you understand this action is irreversible.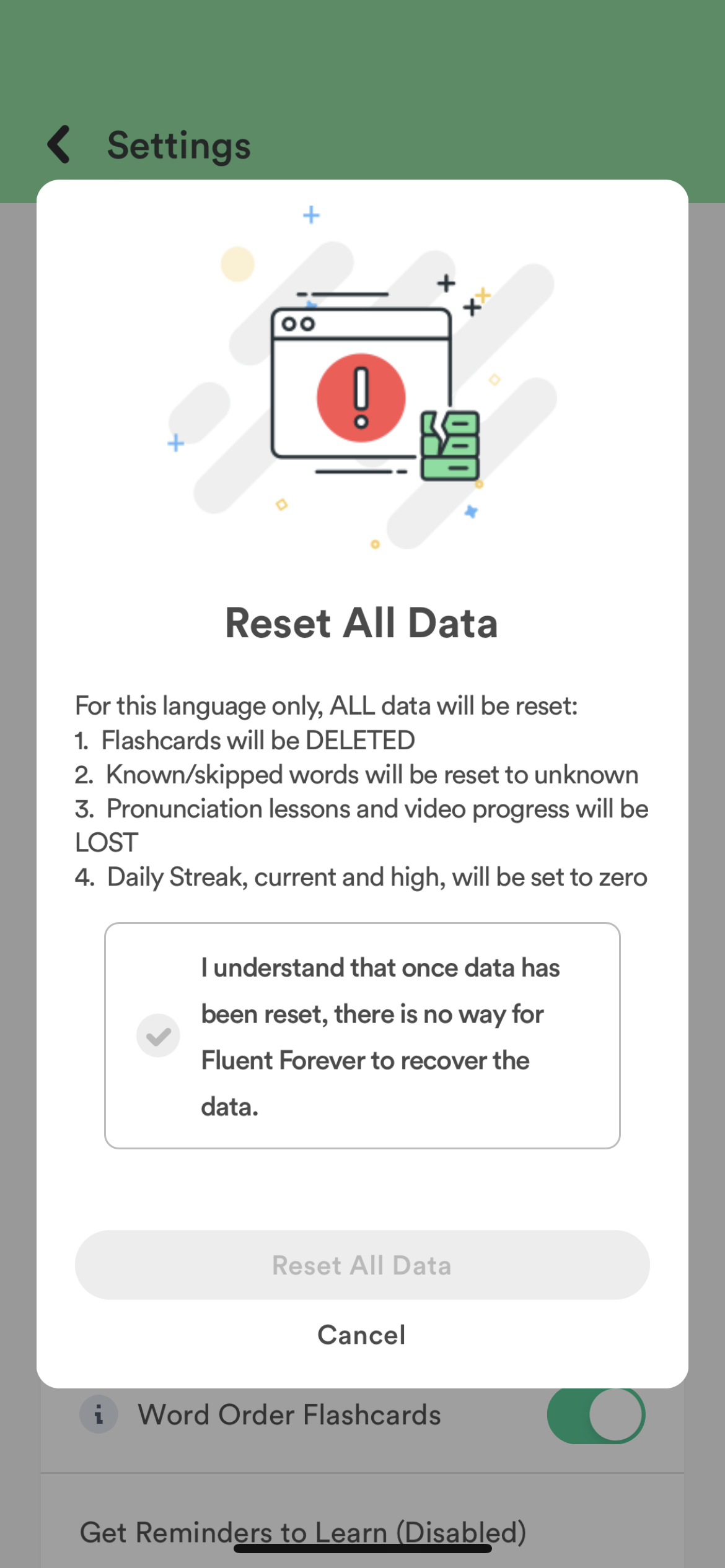 5. Hold the Reset All Data button for 3 seconds. It will count down and then bring you to a page where you can choose your level again: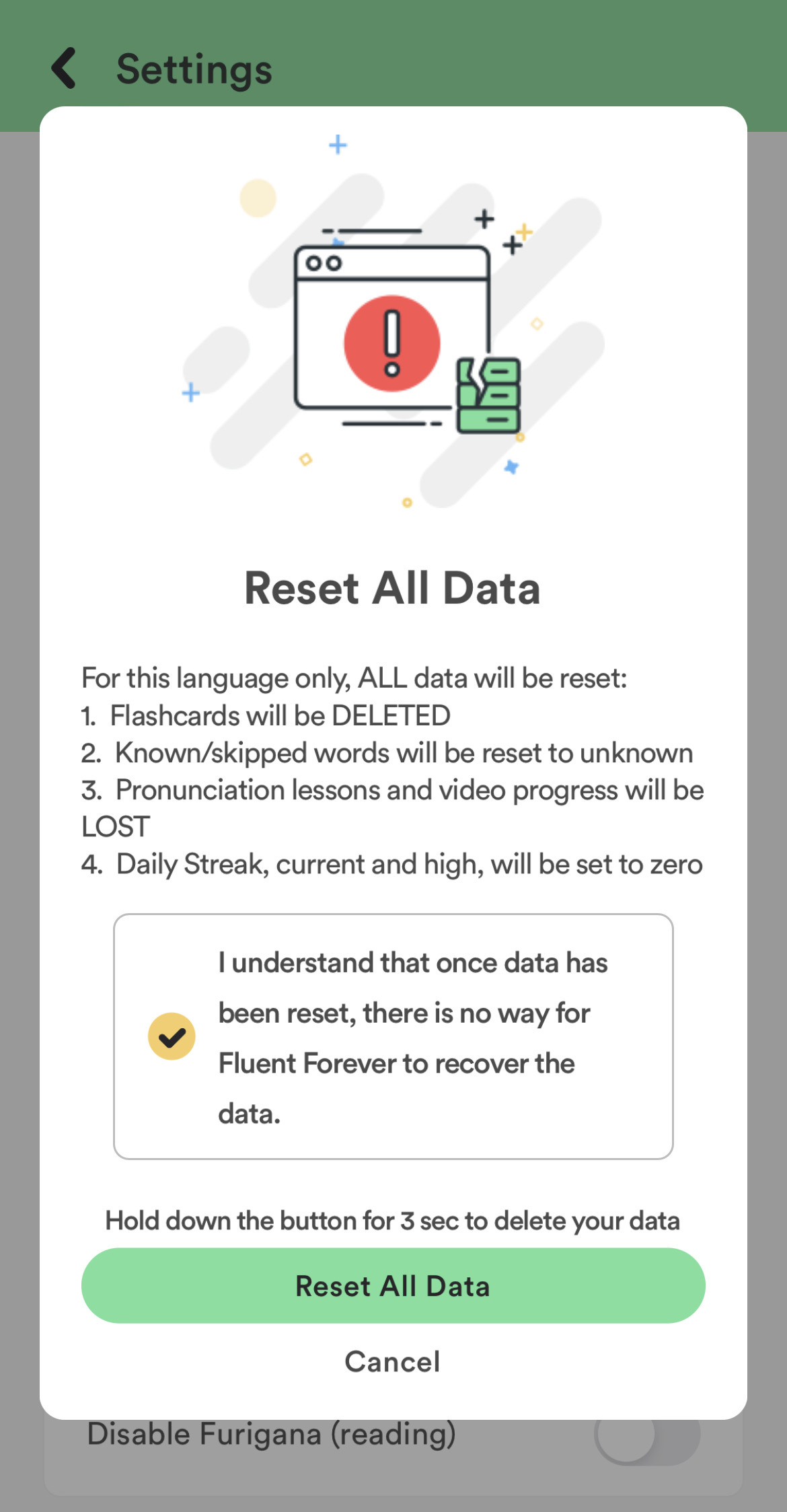 Note: If you release before the 3 seconds is up, the action will not complete.
If you run into any trouble, please contact our help desk by using the Contact Form or selecting Contact Support in your app settings.