If you have signed up for our app, selected a plan, and are still within your free trial period, you can cancel at any time before your first billing date.
In order to do that, there are just a few quick steps you need to take:
If you have selected a plan through our portal:
1. In a web browser go to https://fluent-forever.app/ and click on Log In (located on the upper right) to log into the portal. You should be able to log in via the same login method you used when you originally signed up (the Facebook button, Google button, Apple, or username and password)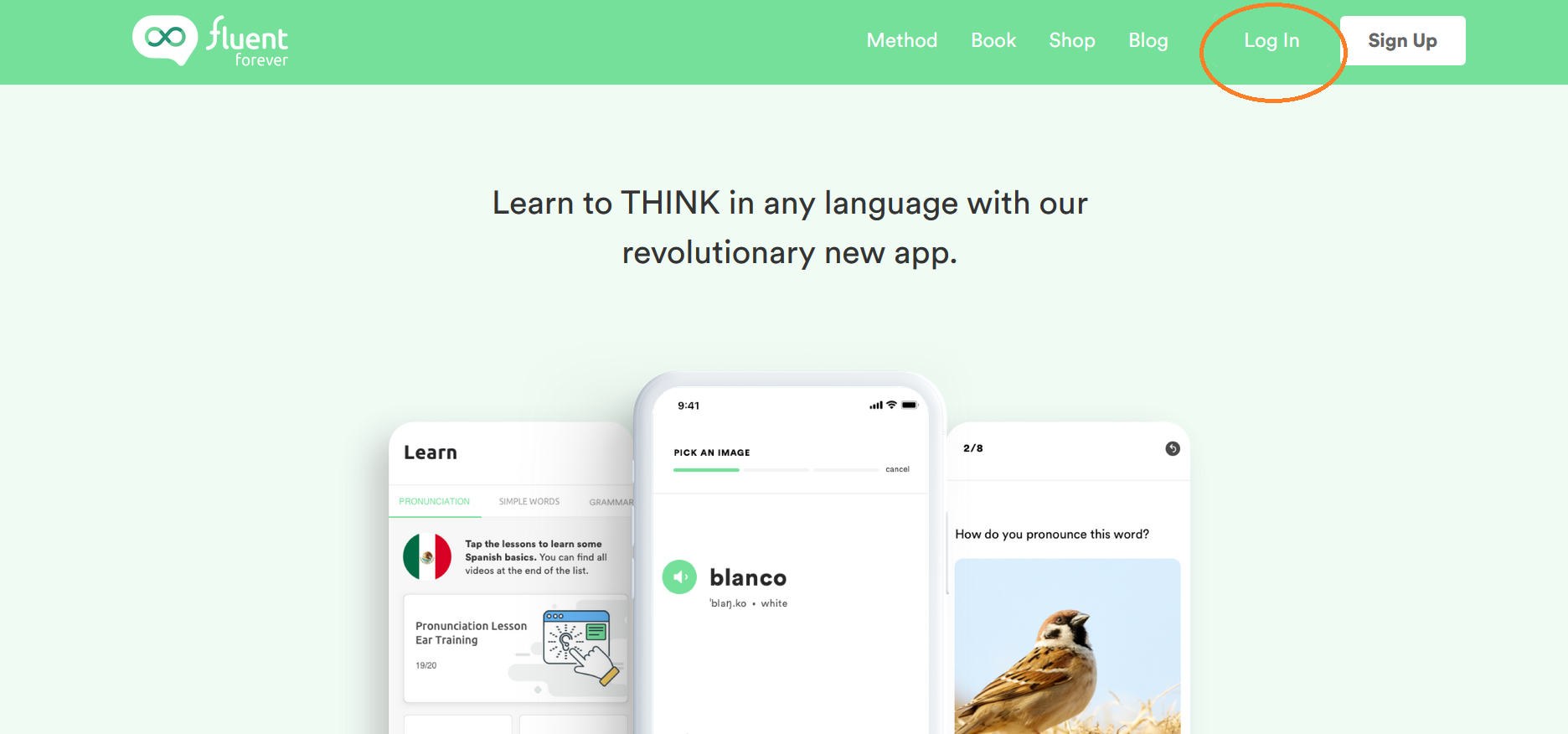 2. Once you log in, you will be taken to your Account page.
3. Click on the red Cancel button at the bottom of the section containing your subscription information.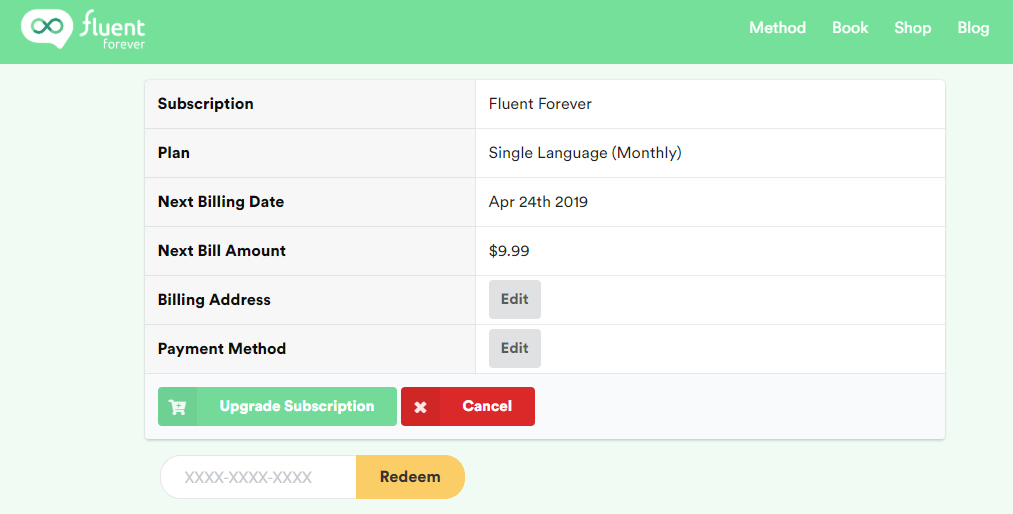 Alternatively, if you have subscribed through the Google Play Store or the App Store, you will need to follow the steps below:
Cancellation process for subscriptions via Google Play:
Via your phone
Open the Google Play Store making sure you are logged in with the correct Google account
Tap Menu and then choose Subscriptions
Select your Fluent Forever subscription and tap Cancel subscription
Follow the instructions you will see
Via your computer
In a web browser go to play.google.com making sure you are logged in with the correct Google account
Click My Subscriptions (located on the left)
Select your Fluent Forever subscription
Click Manage and then Cancel Subscription.
For more information, please check this Google Play Help article.
Cancellation process via the iOS App Store:
On your iPhone, please go to Settings, tap your name and then iTunes & App Store.
Tap your Apple ID and then View Apple ID (you may need to sign in during this step)
Tap Subscriptions
Tap your Fluent Forever subscription in order to manage it
Tap Cancel Subscription and then Confirm
For more information about the process on different Apple devices, please check this Apple Help article.
Note: Before December 13th, 2019, the Fluent Forever app had a different trial program where the users did not need to provide their payment information upfront to begin a trial. However, after this date, due to mandatory App Store requirements, users need to choose a plan in order to begin their trial. Currently, users will not be billed for a subscription during their free trial period and they can cancel it at any time before their first billing date.
If you run into any issues with the process or have any questions, don't hesitate to email our Customer Happiness Team at help@fluent-forever.com.