The Explore tab is a handy feature that allows you to browse the existing content in the app so that you can look up words/sentences in order to create cards with as many examples as you'd like outside of the original list in the Learn section (cool right?!).
Please note that currently, the explore tab is disabled for Japanese, but we will be enabling this soon! When Mandarin becomes available the explore tab will also not be enabled at release but it will be added later on there as well.
It's pretty simple to use:
1). Simply tap 'Explore' at the bottom of the screen.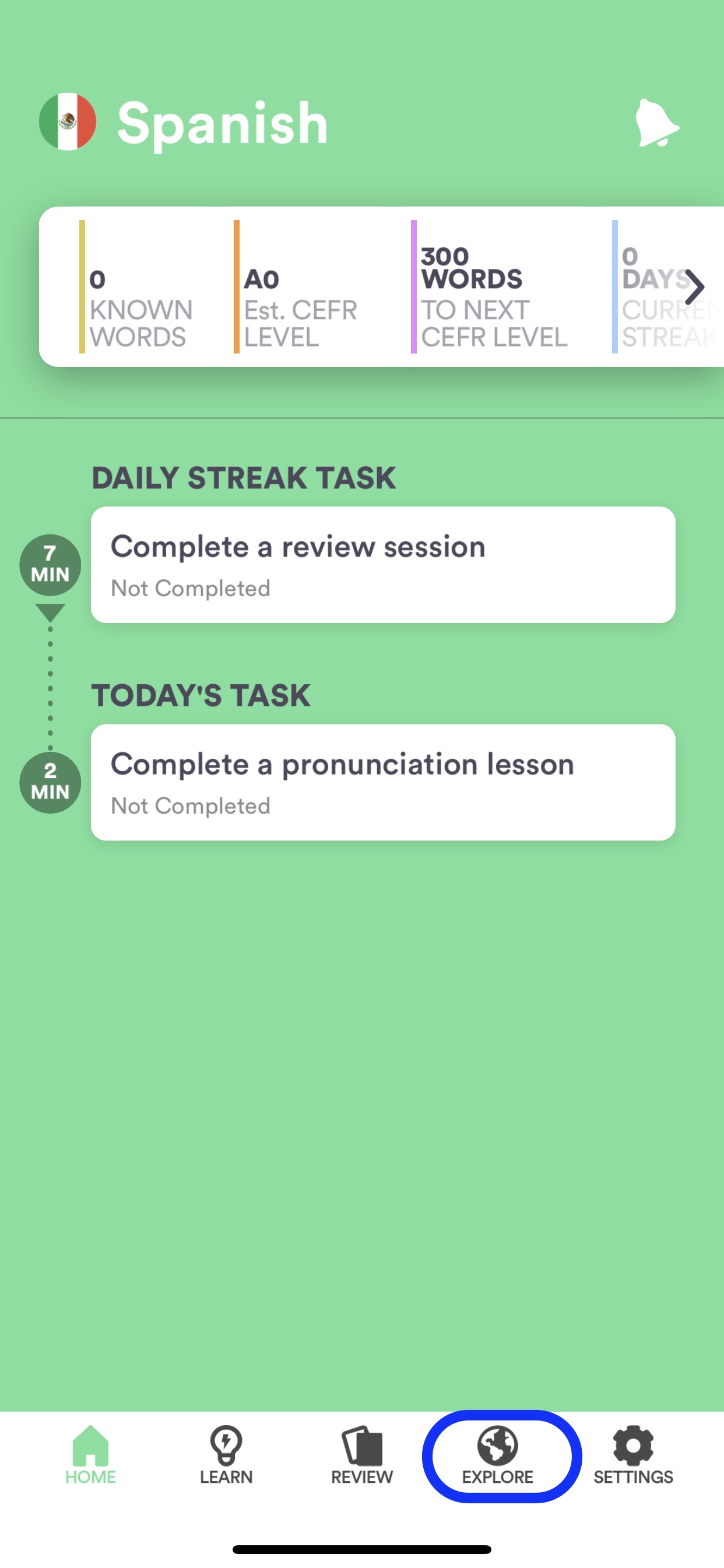 3). Type a particular word that you're looking for or just the first letter of the word to pull up all words and sentences under that letter. This will work in either the target language or in English.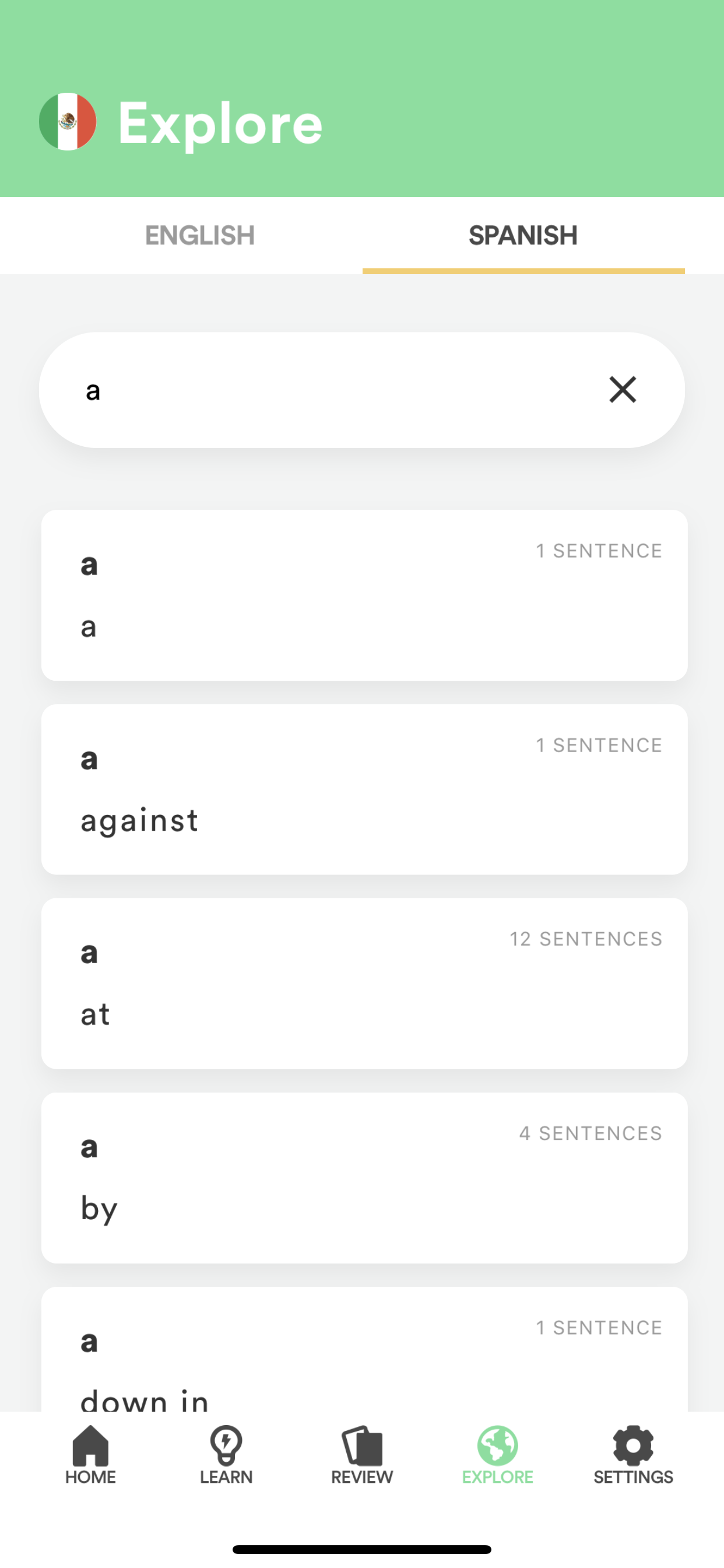 4). Choose a word from the list that you intend to create review cards for. You will see the corresponding sentence(s) for that letter/word.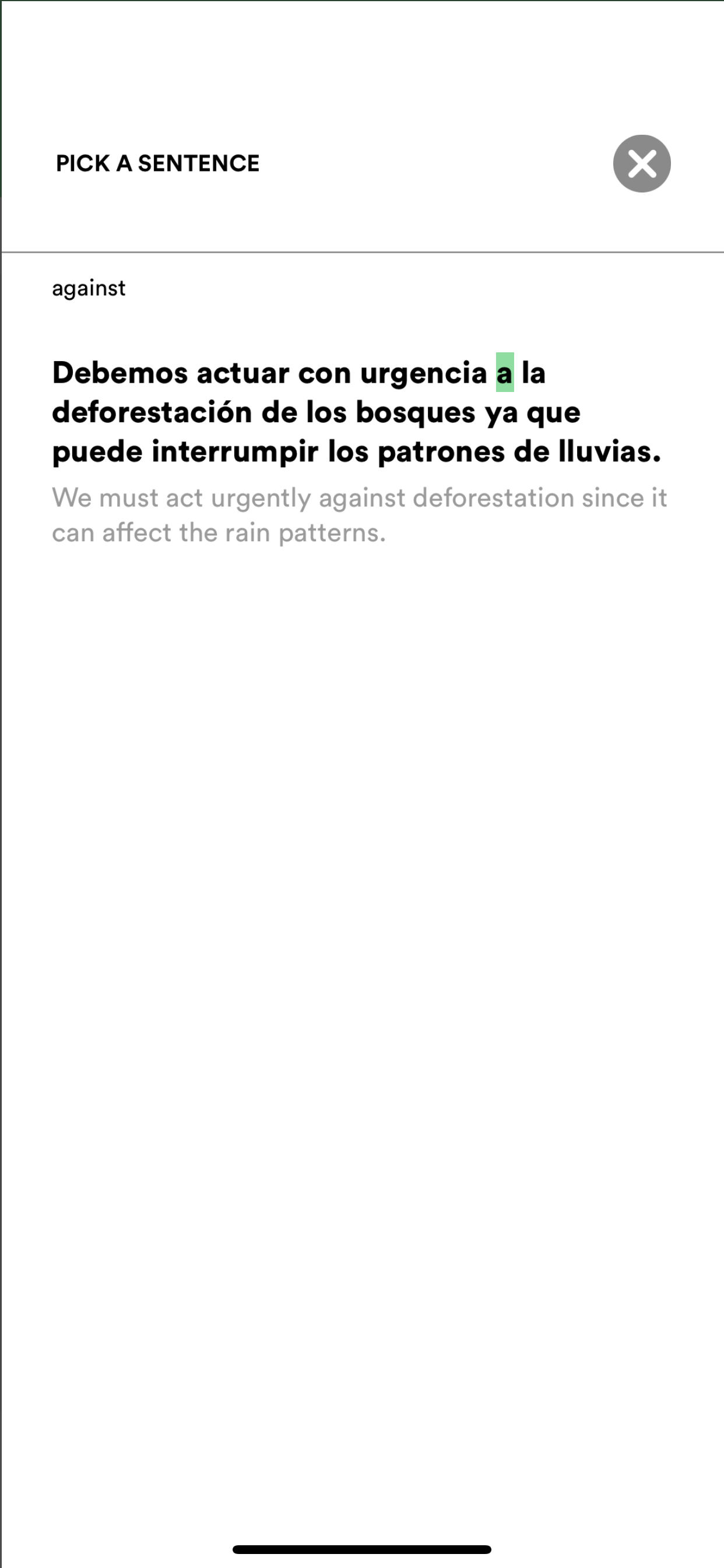 5). Create a card(s) from the target word/letter. You can also create additional cards from available words in the sentence.
(Note: The app searches the entire app for the requested word. If the word is not present in the app, you won't get a result).
That's it! Using this feature ensures you won't miss any words in your target language when creating material to review.