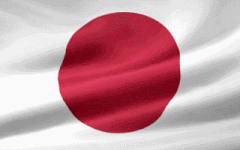 We know there's a lot to learn when it comes to Japanese, especially when it comes to stroke order and writing systems.
Our app will give you the head-start you need to get used to Japanese pronunciation, basic vocabulary, and grammar, as well as recognizing characters when you see them, which is ultimately what most people need. You'll still find yourself able to write with Japanese keyboards because those just require you to type phonetically and then pick the corresponding Kanji (which you'll learn to recognize in the app).
However, when it comes to learning how to write with a pencil/pen/brush, this won't be possible in the app. The good news is that we have partnered with Skritter, a website and app made for teaching you radicals and how to write in Japanese (and Chinese)!
They offer fantastic trainers that we really believe enhance learning Japanese, especially if you are looking for writing practice. They also offer a Fluent Forever deck that tracks along with our 625-word list and teaches you the matching Kanji!
If you are interested in trying them out, you can check them out at https://skritter.com… and if you use the discount code FLUENTFOREVER you can save 10% on your first subscription purchase (including 6-month and 12-month options)**!
Once you have an account, you can study on the website or the Skritter mobile apps (available on iOS and Android). Skritter subscriptions come with a 7-day free trial and a 30-day money-back guarantee.
**Fluent Forever gets a commission for purchases made using the above coupon code.