Of course, we are very sad to see you go. We have made it very easy for you to cancel your subscription. You can log in to https://fluent-forever.app/ and there you can choose to end your subscription by clicking on the red "cancel" button: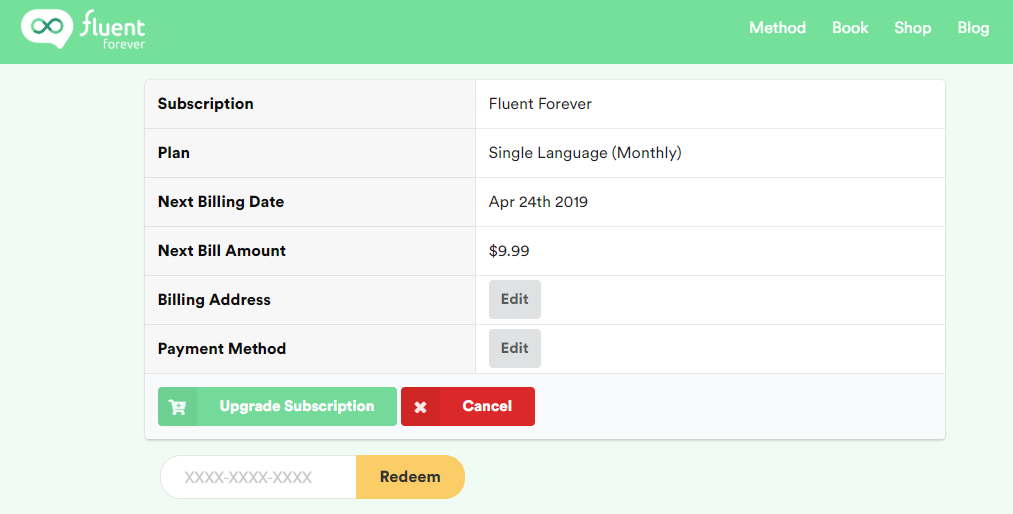 This will stop the subscription and make sure that you will not be charged anymore after your already purchased months have ended.
If everything else fails, you can always hit us up at help@fluent-forever.com and we are more than happy to take care of it for you.